Lunatarium 4:20 Party
April 20, 2002

The Lunatarium

To celebrate April 20, the Drug War Awareness Project held a benefit at the Lunatarium in Brooklyn. Scott Jeffrey campaigned at the event with the support of Manhattan LP chapter.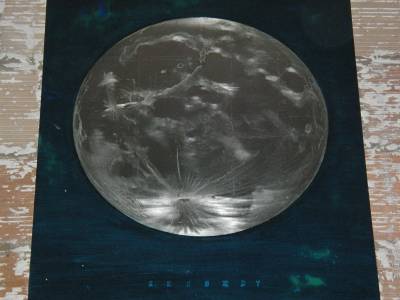 15 Years to Life

Artist Anthony Papa was convicted in 1985 under New York's draconian Rockefeller drug laws. Although his first offense, Papa was sentenced to 15 years to life. Papa began painting to survive incarceration, which eventually helped secure a grant of clemency by Governor Pataki in 1997. Please visit www.15yearstolife.com to learn more about the artist.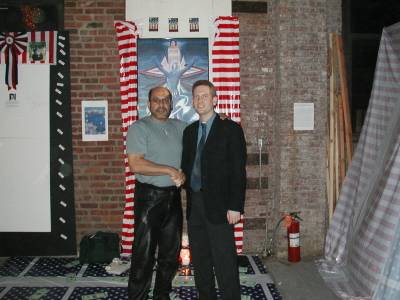 Entertainment

Many performers and musicians donated their talents to help make the evening a success. The top two pics are of Next Tribe (www.nexttribemusic.com) a fun, innovative band that rocked the crowd that night. And we're not just saying that because they are strong supporters of the Jeffrey for Governor campaign.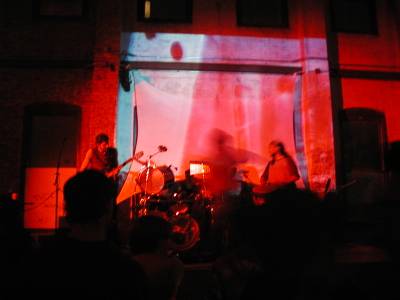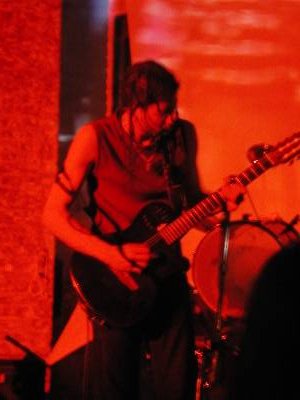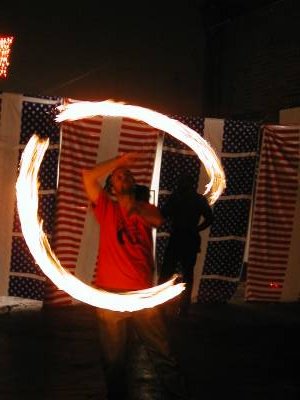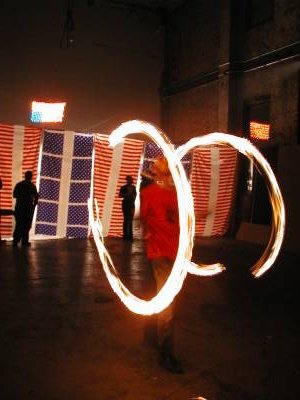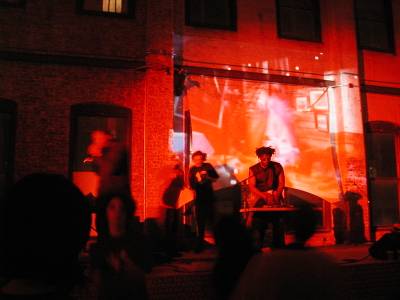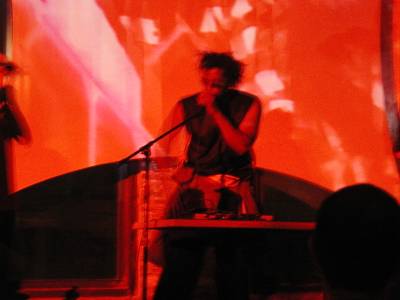 LP in the House

The Manhattan LP chapter was the only political party with an organized presence at the event. Our "World's Smallest Political Quiz" was a big hit and made us the center of interest throughout the evening. Many attendees discovered their libertarian leanings and signed up for our mailing list.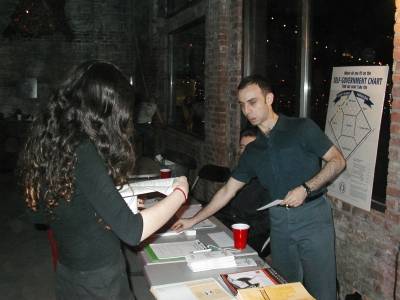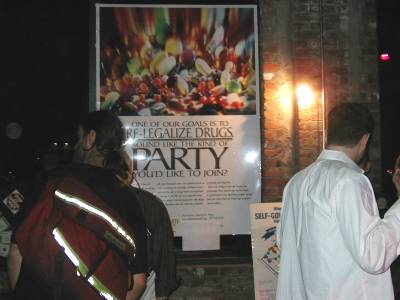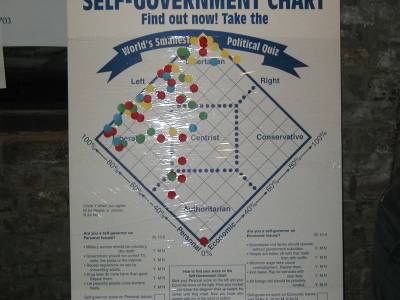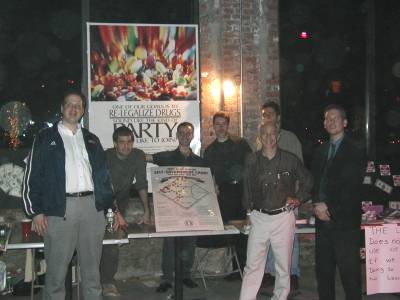 Drug War Awareness Project

Congratulations to Valerie Vande Panne for organizing such a successful evening!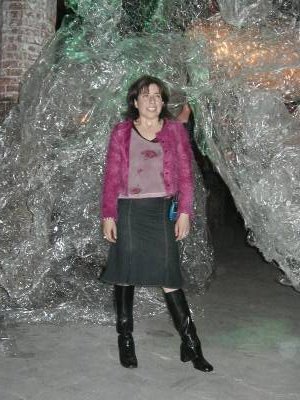 S.E.A.L.

Cory from the Society for Experimental Art and Learning was in attendence. S.E.A.L. is an organization bringing the ideas and ideals of Burningman to New York City. Please check out www.sealspace.org for more information on their initatives.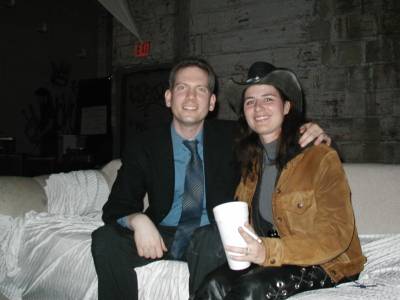 Lunatarium Art

The Lunatarium is an enormous space filled with enormous art. Below are some pieces on display that evening.