Rochester Convention
April 12-14, 2002

Jillian's Bar

The night before the nominating convention, the Libertarians met up at the local watering hole for cold beer and heated discussion. The gubernatorial candidates made the rounds in their final bids for support.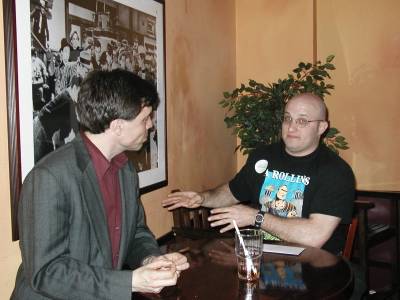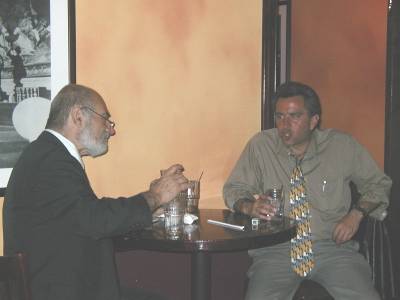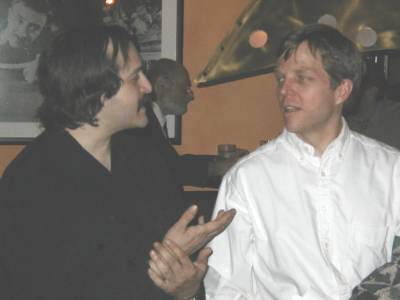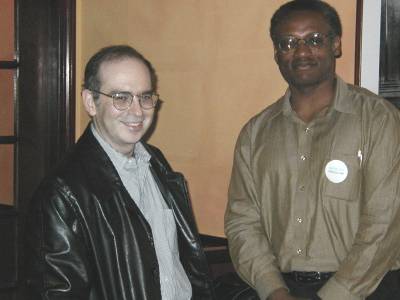 Nominating Convention

Retiring State Chair, Richard Cooper, and Monroe County Chair, Steve Healey, kicked off the convention. Scott Jeffrey and his opponents delivered their nomination speeches and the voting began. Jeffrey won in the second round with 26 out of 37 votes, just squeeking over the two-thirds hurdle.

Jay Greco won the nomination for lieutenent governor, Dan Conti was picked for attorney general, and James Eisert was selected for controller. Jeffrey congratulates his running-mates and is thrilled to lead up such a talented team.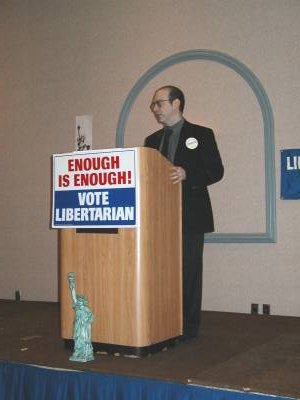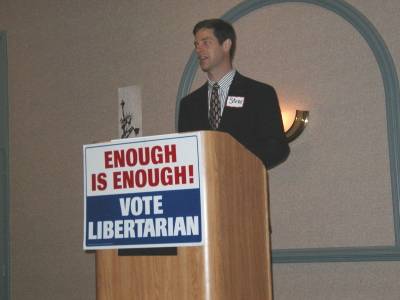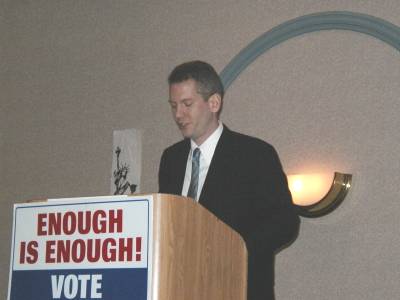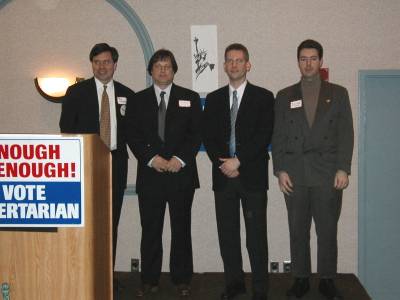 Guest Speakers

A number of talented speakers addressed the convention on a variety of pro-liberty topics. Scott Jeffrey joined a panel discussion on how to most effectively present an anti-drug war message to the general public.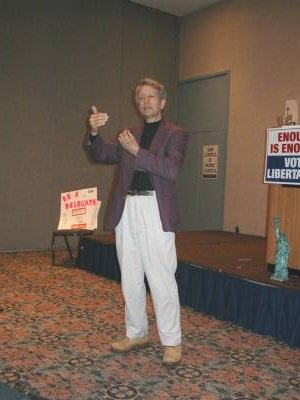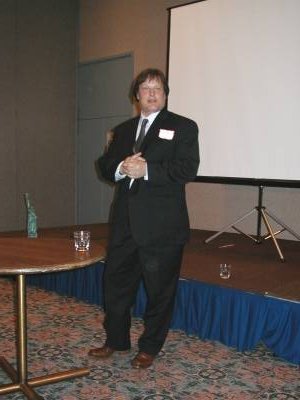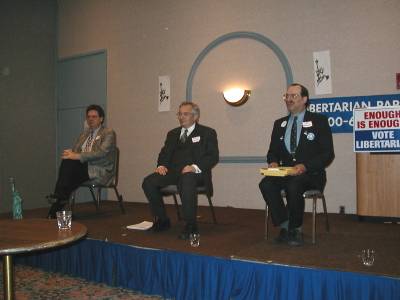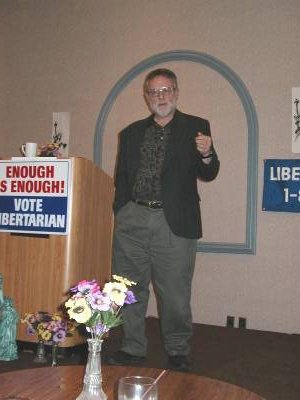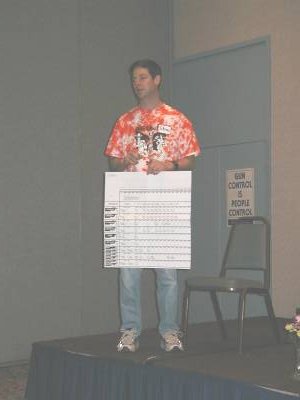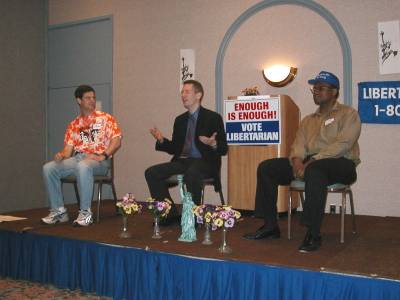 Dr. Jennifer Daniels

Last year, Libertarian Jennifer Daniels ran for mayor of Syracuse, receiving 8% of the vote. Dr. Daniels shared her experiences, providing valuable advice on how to run a successful campaign.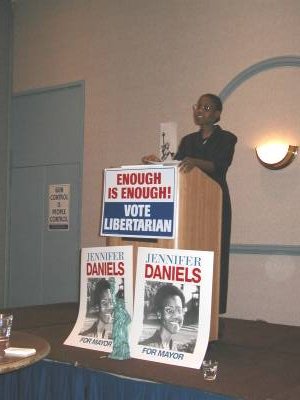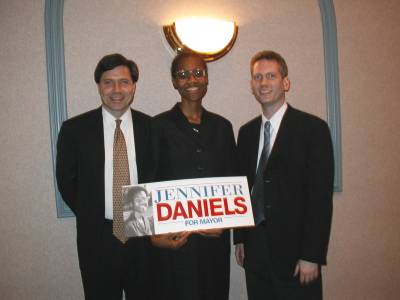 Acceptance Speech

Scott Jeffrey delivered a powerful acceptance speech that evening to the convention. "I am running for governor with one overriding goal," he declared, "to empower youth by providing our generation a voice in politics."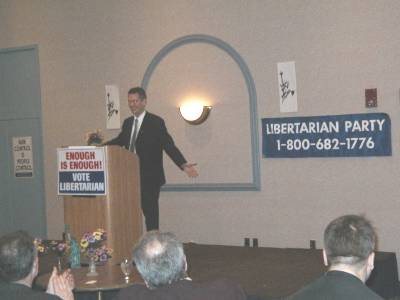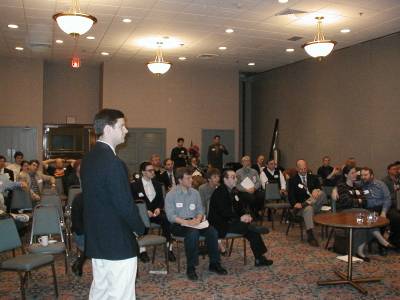 Pataki-aderm

Sunday, after the convention had ended, the Libertarians took a tour of the Eastman house. Jeffrey contemplated the symbolism of the stuffed elephant head that dominated the main parlor. Perhaps this was a good omen for his campaign?